What's Happening?
Niagara Falls Community Tree Planting – May 5, 2018
Spring is right around the corner, and what better way to "dig in" the warmer weather then with a family fun tree planting event! Forests Ontario and local planting partners are excited to invite you and your families to participate in the 2018 Community Tree Planting Event happening in Niagara this May. Trees, shovels, gloves…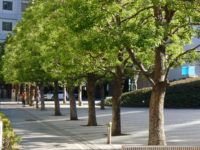 This article about St. Catharines positive approach to boosting the urban canopy, from the St. Catharines Standard, was first published Friday March 24, 2017. In an effort to boost its tree population, St. Catharines is considering offering residents trees at a reduced cost and implementing public and private tree bylaws. The ideas,…
Get your message across...
Do you have suggestions for content? Would you like to contribute, please let us know!
Contact: Geospatial Niagara